Hey guys,
I live across the road to Sam, and looking to sign up as you guys seem like a great bunch of people
Although I'm having trouble registering, any help would be great.
Cheers
Leigh
---
WRXSA Committee Member
Posts: 320
Joined: Wed Feb 11, 2009 4:18 pm
Location: Woodcroft, SA. (360)
My Car:
Membership #: 0
Hey Leigh just send an email to
info@wrxsa.com
and ask for forum access. I know who u are anyway. And there is a membership form on the website under the info tab.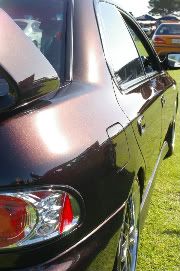 ---
Return to Club, Membership, and Forum Queries
Who is online
Users browsing this forum: No registered users and 0 guests